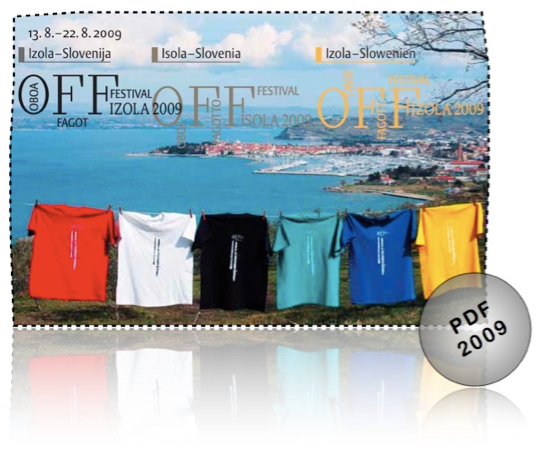 Vabljeni oboisti in fagotisti ne glede na starost,
narodnost ali stopnjo znanja!

Siete invitati tutti, fagottisti e oboisti di ogni livello, età e nazionalità!

Oboisten und Fagottisten aller Altersgruppen, Nationalitäten und
Wissensstufen sind herzlich eingeladen!

Oboists and bassoonists regardless of age, nationality and
knowledge level are invited!



PRODAJNE RAZSTAVE / VERKAUFSAUSSTELLUNGEN / MOSTRE MERCATO
inštrumenti - pripomočki / Instrumente - Zubehör / strumenti e attrezzi
Soundtech
: 14.8., 15.8.; 17.8.- 22.8.

Frank u. Meyer
: 20.8.- 22.8. (11.00)